We The
Uniters
Changemakers
Doers
Collaborators
Builders
Badasses
People
10 years. 161 victories. Millions of Americans.
A decade of RepresentUs.
What America Will
Our Children Inherit?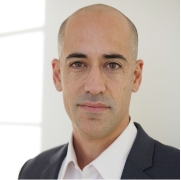 That question has been foremost in my mind since Josh Silver and I co-founded RepresentUs a decade ago.
We, the people, will ultimately provide the answer. It is the actions we take today — and every day — that will determine the America we leave for generations to come.
Eleanor Roosevelt once wisely observed that "it takes as much energy to wish as it does to plan."
Clearly, the days of wishing our democracy better have passed.
To that end, RepresentUs is focused on a strategic plan aimed at a clear goal: To make America the world's strongest democracy by 2050.
Three pillars to progress
To get there, we're building on our 161 wins and dozens of breakout moments over the past decade to address emerging challenges and engage more Americans from across the political spectrum in our fight.
This strategy stands on three key pillars:
Win victories in states and cities to build momentum for national change: History tells us that local wins lead to national change. We'll continue to identify opportunities in strategic locations and build, nurture, and lead campaigns to pass high-impact laws.
Win the hearts and minds of the American people: Durable change happens when there is broad public support for it. We're committed to elevating the voices of our supporters and spokespeople, producing provocative messaging, and making a clear, compelling case for supporting democracy that resonates across the political divide.
Put country over party: In order to pass and protect laws that will last, democracy needs the support of a majority of voters, spokespeople, and lawmakers across the political spectrum. We're working outside the constraints of the two-party system, activating people, building campaigns, and sharing messages that unite unlikely allies towards common purpose.
A call to action
No doubt, the road ahead is fraught with danger. Our democracy is under relentless attack. The angry and armed mob that stormed our Capitol on January 6, 2021 has metastasized into an anti-democracy, un-American mob of Big Lie believers scheming to hijack our elections.
Meanwhile, politicians cynically gerrymander voting districts, moneyed interests reign supreme, and the two party duopoly blocks any competition that would threaten its power. It adds up to a virtually uncontested road to power that solidifies minority party rule and emboldens would-be autocrats, while leaving whole communities unrepresented in Congress.
It's pushing our democracy to the brink.
But, together, we can — and will — push back.
As the leading voice uniting people from across the political spectrum, RepresentUs exists to make real and lasting change to strengthen American democracy.
From exposing and stopping the worst gerrymandering, to helping pass comprehensive anti-corruption and pro-democracy reforms in dozens of states, we're reminded that the case for optimism endures.
My hope is that this 10-year report serves as a call to action. From sharing one of our videos, to making a donation, joining us in reaching voters, contacting elected officials, and leading campaigns for change, it all matters. And every action makes a difference.
What America do we want our children to inherit? Ask yourself that question. And join us in saving our democracy.
We're 10 years in. And we've only just begun to fight.
Joshua Graham Lynn
CEO and Co-Founder